The Love
These are testimonials from the women who love Sweet Betty Jean. Please take the time to read through each of the inspiring, heartfelt stories from those who've invested in this truly unique pinup experience.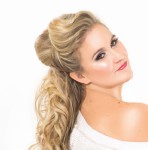 Miss Jennifer
I first met the Sweet Betty Jeans when they supported a fundraiser I run to fight sexual violence. And I was hooked. Not because of their incredibly coordinated pin-up style and attire. Not because of their fabulous hair and make-up. But because of their energy and positive spirit. A spirit that Christy Pelland cultivates and embodies every day. It shines through and for me, she IS the Sweet Betty Jean experience. An experience I knew was in my future (even though it scared me to the core).

Like many women, I struggle with negative body image and insecurity. But my fear of 'baring all' runs deep as I'm also a rape survivor. And for me, this experience was so much more than a day of glam. It was about taking control of that inner voice that tells me how I should look, act or be seen.

The experience was everything I could have hoped for. From the self discovery to come up with those special shots, to the hunt for props that would make each image incredibly special and unique. I had a blast.

Then shoot day arrived. And I was a wreck. My fear manifested and I started to panic, getting myself lost on the way to the studio. Needless to say, I was a bundle of nervous energy when I arrived. But not for long as I was welcomed with open arms and an assuring energy. The hair and make-up team got to work. I felt incredible. And special. And confident. Christy was more than a photographer that day. She was a coach of sorts who got me out of my shell, sharing a side of myself that I never have. I left feeling proud of the curves I've struggled to hide for so long. I left feeling a sense of accomplishment, like I had conquered something significant.

But it didn't end there. A perpetual coach, Christy shared her initial selects and talked me through my gut responses of fear and shame in seeing my body come to life. She is an artist who captured not just what I look like but who I am. And I'm incredibly happy and grateful for the experience. For the photos. For Sweet Betty Jean.

Miss Mich
Pinup's are something I've wanted to do for a long time. Like many other women I never felt that I was photogenic enough to pull off something like this. My nose it too big, my skin isn't that great, and over all I'm kind of funny looking. It's hard to imagine a gal who feels that way about herself strippin' down to her skivvies and getting in front of a camera.

It wasn't until I saw Sweet Betty Jean that I changed my mind and went for it. This is so much more than sexy photos. It's becoming your own piece of timeless art work that you can have forever. During this experience I found self-confidence I never knew I had. Christy's energy is so incredibly contagious I literally felt nervousness run out of my body. From start to finish every detail was about me.If you've ever looked at a photo of yourself and thought, "That's not what I look like?" you've got to do this! Christy's personality is so inviting you can't help but open up and truly be yourself and she has got quite the gift of capturing it. The finished product is completely mind blowing. At first glimpse all you can do is go, "Holy cow! That's ME!"

Women so rarely take time to glam it up. We're working, chauffeuring kids around, making sure the husband gets fed, and all the while keeping the pets alive. It's hard work! Every woman needs to take the time to celebrate herself. Let Christy be part of that. At least once in your life you should go a little heavy on the makeup, a little light on the clothing, and little higher in the heels. Sweet Betty Jean is the perfect opportunity to do it all and have it captured in a way you will cherish forever. We don't get a whole lot of chances in life that can give us an evening of celebrating ourselves. Let go, celebrate yourself, become that Betty who you know is inside of you!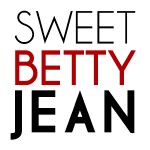 Miss Kristin
I always wanted to surprise my husband by doing the "sexy photo thing" but I'm not what you would call a sexpot- nor am I the kind of girl for whom "sexy" is ever used as a description. So I wanted to find something that was sexy- but ME. Sweet Betty Jean was the PERFECT answer. Christy is all about bringing out YOUR inner "sexiness", and she gets that that means something different to each person. She doesn't sacrifice personality for saucyness- she finds a way to combine them and make you feel like the best version of yourself.

The best part: Christy is super easy to work with. I was a bit OCD about emailing her constantly with questions- everything from "any idea how to hide this purchase from the hubby?" to "are you sure I'm going to enjoy this?!" and she was always helpful AND humorous in her responses- a trait I always appreciate ;)

It was such a positive experience- everything from hair and makeup to the actual photo session was all about my comfort and staying true to what I envisioned for the photos: fun, flirty, sexy, and vibrant.

Seattlites, she is worth the teeny tiny extra drive- trust me on this.

My husband was blown away by the photos- so much so, that after I surprised him on Christmas, he emailed Christy to order more! I can't say it enough: it was so important to me to do something unexpected and sexy for my husband- but to do it in a way that felt like ME. Christy and Sweet Betty Jean accomplished all of that and more.

Also, Christy is just super awesome and I left her studio after the session wanting to be her best friend immediately. I cannot recommend her enough- just overall a wonderful experience!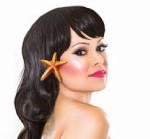 Miss Chanel
Thank you so much for giving me one of the most amazing experiences in my life. I came to Sweet Betty Jean for two reasons; I love vintage look and style of the pin up and I wanted to create something for my husband whose work takes him away from home for long periods of time. From the beginning I fell in love with Sweet Betty Jean. The website show cases Christy Pelland's amazing talent turning everyday women into breathe-taking beauties and jaw-dropping vixens. I wanted to be those beauties & vixens. So I sent in my request and the planning began. I gathered pieces for my different scenes and Christy was wealth of ideas too.

The day of my shoot felt like Christmas. Meeting Christy, you can feel and see her love and passion for this art. Walking in for the first time, you know something special is about to happen. Her studio is so warm and inviting, even a salon for hair and makeup. Christy's talented hair and makeup staff are so amazing and sweet!! When they reveal your pinup look, its incredibly the transformation that has taken place. With hair and makeup perfect, wardrobe selected, lighting just right, the magic begins. I had so much fun with each new layout. Christy's boundless energy and enthusiasm creates such an empowering feeling, something you don't want to end. My final images are more that I could ever hope for. My husband loved them so much he wants me to work with Sweet Betty Jean again. I show all my girlfriends my pinups, I love what we created. Sweet Betty Jean was one of the best things I have ever done for myself. Its more than just a few pictures, its self confidence and self awareness you gain. Something I had lost in the shuffle of being a working mom and wife. Christy has created such a wonderful environment for women to come and find their inner pinup beauty. Meeting Christy and working with Sweet Betty Jean has been truly one of best experiences of my life.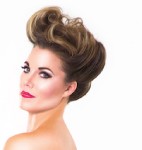 Miss Cori
From the moment I first saw Christie's work, I knew I had to take the risk and try it myself. A risk it was, in my mind...I was longing to be at my "ideal" weight and that had me hesitating for two entire years. I finally revisited Christie's site and there was one common theme that shined though all of her work. These women were all different sizes and shapes and they all were stunning, regardless of shape or fitness. I needed to embrace that for myself. I could do this and I can be delighted with the outcome; for me, for my husband and for my growing girls. It's a bit of an investment in your own self-confidence! I knew I was in good hands from start to finish and every step in between.

My favorite compliment so far is my girls saying, "Mom, you should be a model!" Everyone can be a model, even if for just a day! You won't regret it, so jump on it! Thank you Christie for such a fabulous experience.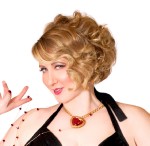 Miss Thea
Not going to lie... although I consider myself a confident woman I still was nervous when I arrived to start my Pin-Up transformation. I typically don't bust down to my frilly undergarments and sex it up for the camera; but upon entering the staging room and being greeted by the friendly glam squad all my nervousness melted away.

I loved how all my inspiration pictures were created in to a collage that allowed the glam squad and Christy a quick reference to what look I was going for. It made my job a lot easier because all I had to do was sit back and let them do their magic. Melissa from Che'mel Salon was in a word... AWESOME! The whole team was fun and easy to talk to and by the time Christy was ready to start my shoot I was all loosened up and ready to rock!

Christy's enthusiasm was contagious and she had me comfortable and relaxed even when I was in some positions only my husband gets to see! She took the looks I had put together and mixed and matched from her plethora of pin-up accessories to transform me to the pin-up vixen I had always wanted to be! The whole time she coached me and made me feel like I was the hottest chick around. It gave me so much confidence and made me forget that I didn't like how wide my butt was and the bulges I loathed. In that moment I was perfect and it didn't matter if I had a couple pounds to lose.

The pictures were proof that Christy is amazing at what she does (and that I am a sexy goddess!). She was able to highlight all my best physical assets and capture my personality. Although I did this as a gift for my husband really this ended up being a gift to me and taught me that no matter what stage I am in my life I am one hot mama! If I ever lose sight of that I will just book another pinup session with Sweet Betty Jean!

Miss Jennifer
I wanted to do something really special for my husband on his birthday and I actually ended up giving myself something more valuable. I had the honor to have met and get to know Christy when she did our wedding. Never had I ever felt more comfortable instantly. Christy has this aura about her that puts you at ease and you feel like you have known her all of your life.

I, of course, along with every other girl in the world have insecurities and was so anxious leading up to the shoot. When I arrived at the studio I was amazed at every little detail that Christy provides. I have to say I felt so special. Then it came time to start. Christy started going over her ideas with me and it clicked… She knew exactly what I was thinking! She has a way of making you feel so comfortable in your skin and focusing on your best assets. She makes the awkwardness of some of the poses natural and fun. You can tell she has studied and knows the true art of "the pin up".

Without a doubt I was blown away with how my pictures turned out! Christy is a true professional that knows exactly what she is doing. She does not miss a beat. The anticipation of giving this gift to my husband drove me crazy because I was so excited!My husband saw the excitement and new found confidence that I had from this experience that he wants me to do it again…. Of course ;)

The moral of this is ALL ladies no matter how you feel inside should do Sweet Betty Jean with Christy so you can see how truly beautiful you really are.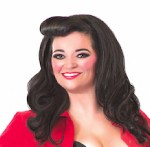 Miss Shantel
My Sweet Betty Jean Experience was the best experience I have ever had. I have done glamour shots and other photo shoots before and this was by far the most memorable & fun experience ever.

When I first arrived I was a bit nervous, I was welcomed with smiles and lots of energy. The hair & make up experience made me feel like I was being pampered and headed for the red carpet of photographers.

The Photo Shoot was definitely memorable. The studio was set up perfectly with food, wine, water and an array of props. The entire time we were be bee-bopping to hip-hop, dancing to county, and having a wonderful time. The costume changes, the different arrangements of props get you into the creativity that goes into this process. Before I knew it, Sweet Betty Jean has shot hundreds of pictures and the time has flown by so quickly I really don't want the experience to end.

When I got my photos back, I was totally shocked at how good they turned out and looked forward to creating different arrangements of prints for both my husband and myself. I will never forget this memorable experience and would urge anyone that wants to let loose and have a little fun to sign up for a shoot. It's great to be part of such creativity and imagination of a lifetime. I can tell you this, I had such a wonderful time, and I look forward to doing it again soon.

Miss Katelyn
The SBJ experience is perfection. I'm a little picky. A little reserved. A little more pants, a little less leg. But every girl wants that beautiful balance of classy and sexy and the wildly talented Christy Pelland wowed me with exactly that. From the glam hair and makeup, to yummy food throughout (beauty works up an appetite!), with the perfect touch of Christy's expertise on posing and posture - a flawless gift was created for my soon to be husband. And hey, I couldn't resist showing a bit of leg!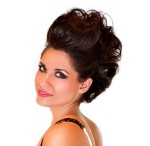 Miss Brandee
It's incredible to me, the amount of creativity and passion that consistently runs through Christy's mind. The idea of "Sweet Betty Jean" is absolutely amazing!

The experience that I had doing the shoot was so much fun! With a mind of a woman and constantly worrying and critiquing myself, it was so nice to be able to do a photo shoot where I didn't worry about a thing. Trusting that you knew what you were doing, and that you had an eye for the perfect pinup shot was a blast! And of course, it ended up turning out even better than I expected! It was so much fun to step out of my comfort zone and feel beautiful and sexy! 

The studio is so welcoming, bright and makes you feel confident just walking up the stairs. It's so fun to be able to dress up in sexy lingerie, high strappy heels, big hair, dramatic makeup and then see the outcome of where your creative mind takes you. Not to mention all while snacking on some amazing Italian food that you have cooked up with a few sweet treats on the side. 

Christy has an amazing ability to be able to make an uncomfortable pose turn into such beauty! "Arch your back, shoulders back, chin up, a little to the left... GORGEOUS etc. etc." he he!

She always knows how to make everything run so smoothly, and has the perfect personality to make the whole evening one to remember! It is so much fun, and I would strongly encourage all women to have a Sweet Betty Jean photo shoot. The amount of confidence that you walk out with after the shoot is such a great feeling. The photos turned out amazing, and I can't wait to do it all over again after this lil' bebe! Talk about a boost of confidence and such a perfect way to think of yourself - as the beautiful woman you are!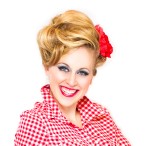 Miss Becca
SWEET SWEET Betty Jean! Seriously, there are no words to describe this experience. Ms. Pelland is a class act. A woman with a rare talent and skill to ease your anxiety, know your personality and read your body to coach you and pull the confidence, the beauty and the inner vixen you've buried deep right out of you.

She takes your 'looks' , adds the finishing touches and puts you in the poses that work for your body type. After the night is over and you're sore as hell from the "pinup workout' you just did - she gives you these fabulous images that you can't even begin to believe that they are you! A side of yourself that you'd never thought anyone, including you, would ever see, let alone catch on camera.

My husband loves my pinups, but as I look at them now, I did a Sweet Betty Jean for me. You're only at this age once and if I've learned anything from life it's that it doesn't get easier. You have to take the time you have to enjoy yourself and everything that comes your way.

Miss Nathalie
I planned to have lost weight and have a bangin' body by the time my appointment with the Sweet Betty Jean team arrived. Well, that didn't happen and I was feeling less than confident of how I would look in the photos. However, I started to feel terrific as soon as I arrived, being greeted by Christy and her hair and makeup artist, with wine and delicious nibbles to keep me company while I got glammed up.

The shoot itself was super fun and my inhibitions went out the window after about an hour. It was like having a photo shoot by your talented best friend! And when I received the final photos, I couldn't be happier--I looked awesome! A little bit of magic by Christy took away those problem spots I was so worried about. Christy knows her art inside and out. Make the investment. You will be so happy that you did!

Miss Kacie
From the moment I saw Christy's creation of Sweet Betty Jean I was in awe and wanted to be apart of it! I knew it would be a perfect wedding gift to my husband who has always loved pin-ups. After I set up a date for my session I was so excited but then the nervousness set in- I have never seen myself as a type of girl that could pose for pictures only for my husband to see and feel comfortable doing it- But, that's where the magic of Christy Pelland comes in! From the makeup to the food to the actual session- it was a wonderful experience that only made me want more! I can't wait for my next session. Ladies, it's okay to be nervous but know that the nervousness will go away and you will LOVE this experience!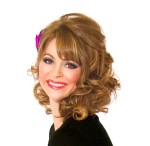 Miss Becky
I had never considered myself to be the "type" of girl to do a shoot like Sweet Betty Jean. The first thing I realized when talking with Christy is there is no "type". Every woman is beautiful in their own way even though they may have insecurities, and we all do. I admired the beautiful pictures from afar and then an opportunity arose to do a shoot myself. I was nervous at first, but I quickly realized there was nothing to be nervous about.

My experience started by admiring Christy's beautiful studio. It's very welcoming and comfortable. The first thing you come to when you walk in is an inviting table of cheeses, breads, dipping oils, fruits, pasta and of course, the very necessary variety of wines. I brought my own outfits, but quite a few accessories were provided to help complete the look. During my shoot I was directed by Christy to pose in such ways that would accent my figure the best. I felt it was easy to follow her instruction without feeling uncomfortable. It's actually quite the workout! Who knew?

The experience is a combined effort of Christy's expertise and her models creative ideas. After an amazing, empowering shoot the outcome is an extra dose of self-confidence and beautiful, tasteful, timeless pictures.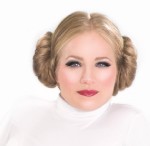 Miss Jacqui
My experience with Sweet Betty Jean was wonderful. From the very beginning of the appointment I was put at ease and felt taken care of and special. The pictures turned out better than I could have expected and I was so pleased with the effort Christy put forth to make my pictures exactly what I wanted (she even expertly rolled my hair into princess Leia buns!). My husband loves the finished products and I would definitely do it again and recommend the experience to anyone else.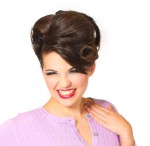 Miss Claire
Every woman needs to feel special; sometimes it's hard to find time for that in this busy world we live in.  Sweet Betty Jean has made me feel better about myself than I have in a while.

These truly remarkable women know how to treat a lady, from the hair to the food to the shoot, every moment you feel like everyone cares, everyone wants you to feel that you are the lady of the hour, because you are!  I can't wait for the next time I can have some sweet pampering by Christy and Che'mel Salon.

Forget that toy you wanted to buy, give yourself an experience you'll always remember.  I know I will again.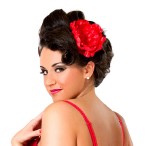 Miss Krysta
Christy has created such a remarkable experience for all woman, she recently photographed my wedding and not three months later I was in her studio having the ultimate girls night!

She knows what she is doing, from teaming up with Melissa at Che'mel Salon for the perfect hair and make-up, to making every type of woman feel so comfortable in their own skin as if she were a super model!

I recommend every woman set up a session if not for that special someone but for yourself, I know I look forward to my next session!
Miss Jen
I have always been camera shy and was nervous about having my photo taken, especially all dolled up! As soon as I arrived my nerves were put to rest by Christy's easy going personality. She immediately took over, helped put together outfits, match up jewelry and made me feel right at home. I highly recommend this to anyone!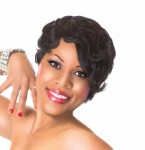 Miss Monica
It's a photo shoot I will never forget. Christy is a dedicated expert and she has the ability to make you look and feel fabulous. Her studio is professional, beautiful, and inviting. I had an amazing time!

Miss Valerie
Sweet Betty Jean is the complete package!! I absolutely adore classic pin ups. I have ALWAYS wanted to do a pin up shoot and heard about Sweet Betty Jean from a friend. Christy is great!!! Due to emergencies she did my entire session by herself – hair, make-up, and photos!! She is a one woman show. It was great and the results were fantastic!! A repeat session is my primary motivation for getting in shape after baby #2 is born this year. I cannot wait to do this again!!! Christy turned me into a classic "Sweet Betty Jean". Thanks!!

Miss Blair
One word truly sums up my Sweet Betty Jean Experience. AMAZING! If you ever wondered what it feels like to be a celebrity, then this is it! Every woman needs to have this experience. From the moment you step in to the studio, Christy greets you with your favorite treats and makes you feel like a top model!

I was a little nervous about what to truly expect, I mean it's not every day you put on a swim suit and take pictures. But Christy is so energetic and crazy fun that my nerves went right out the window. Her creativity, confidence, and professionalism makes you feel so comfortably in front of the camera.

The experience itself is not only wonderfully unique, but the finished product is one of a kind! Christy has a true talent for creating each individual pinup. I would highly recommend this to everyone!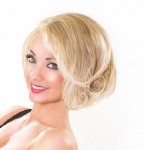 Miss Whitney
I originally went into my Sweet Betty Jean shoot thinking I was about to give my boyfriend the best present a man could get... sexy, personalized, somewhat nude pinup pictures of his girl. As I slipped on a pair of platform black Christian Louboutin heels, I quickly learned this was for me as well.

As a stylist and makeup artist myself, it's my job to make sure women leave my chair feeling beautiful and confident. It's rare that the tables are turned on me and in this case they were. Christy made me feel comfortable, sexy, confident and most of all inspired by her creativity and the amount of passion she puts into her work. It's safe to say that not only did I gain confidence from my shoot but I left with inspiration and drive to throw even more passion into my own work.

I had many looks in mind for my shoot however I had a hard time finding the classic Barbie striped swimsuit and I thought to myself bummer... for Christy "not a problem" being the amazingly talented and creative artist that she is, she drew it on with her mad skills! By the end of my shoot I was half naked but with the amount of confidence and how comfortable Christy made me feel, it was not a worry. I encourage anyone who is thinking of booking a shoot, to do so. If you have any insecurities holding you back, rest assured...they will quickly disappear the moment you step into Sweet Betty Jean Studio.

My boyfriend loved his black book and even had the poster framed and hung in his office. One year later I still am in love with my pictures and I'm so appreciative of the time and effort put into the work that went into creating these amazing pieces of art.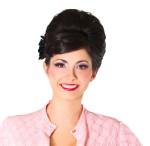 Miss Amber
If you have never felt careless and beautiful before, than you must have a Sweet Betty Jean experience. My night was just that.

There is nothing more fun than getting dolled up and playing dress up with your friends. That is what a Sweet Betty Jean experience entails. If you truly know Christy Pelland, there are two things she loves. Food and wine. Luckily, she likes to share too. The night began with a delicious dinner cooked by Christy, accompanied with wine, of course. After hair and make up was complete, it was time to make the tough decision we women encounter daily. What to wear?! Christy's studio is a grown woman's dream closet. So many shoes, outfits and accessories to choose from. Luckily Christy doubles as a stylist too.

Once we chose our first looks, it was time to start shooting. As I point out my flaws that I advise I'd like photoshop'd, Christy reminds us that every woman has insecurities and when we look back at these photos thirty years from now, we will regret not loving our bodies for the way they are. Touché c. pelland.

The music is on, and the focus is on you. Christy helps you get into those famous pin up poses, (which are a total work out!) and after a couple hundred camera clicks, its time to change outfits. We were having so much fun playing dress up, before we knew it, it was the wee hours of the morning. I would highly suggest doing the shoot with a friend, or a group. We shared so many laughs, and still to this day talk about a slight wardrobe malfunction, if you will. Hehe.

Sweet Betty Jean isn't about getting dressed up and taking photos for someone else. You must love yourself before you can love anyone else. Christy provides the amazing artistic talent that bring these photos to life, but the confidence must be discovered within to make these photos shine. We women are all guilty of comparing ourselves and pointing out our flaws. We all need to embraced the bodies we have and enjoy them for what they are. A Sweet Betty Jean night is a showcase of just that. Treat yourself, because in the end these photos aren't for anyone but you.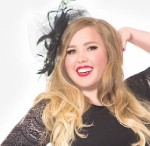 Miss Leslie
I had an awesome opportunity to do a photoshoot with my fellow Ish Dolls and the fabulISH Christy Pelland of Sweet Betty Jean... and I almost didn't do it. I must confess that I would rather make others pretty for the camera, but at the last minute I decided to ignore my insecurities and just have fun. Let me tell you, thank goodness I did! As soon as you meet Christy and step into her studio you will be completely at ease and your imagination will take over. Between the accessories, the wall of shoes & Christy's fantastic energy and direction, you will mentally be preparing for your next session before your current session is even over!

She really does a great job of making it all about you and what you want your pictures to be. I am so happy with the result and had such a great time. Christy has my complete trust for my next session. She works magic, so if you have ever had a desire to be treated like a super star, Sweet Betty Jean is where it's at!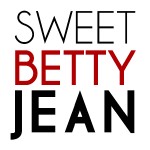 Miss Sarah
First let me start by saying that I initially went into this with the intention of it being a surprise gift for my husband. The real surprise ended up being that it was the greatest gift I have ever given MYSELF.

Women often don't give themselves enough credit, fixating on all the areas they'd fix on their bodies if they could. Me included. I wasn't looking to get much out it for me, and ultimately ended up getting a renowned sense of self worth and self esteem. From the planning and communication with Christy, the salon experience with Melissa, and all the way through the session, I was pampered, comfortable, and most importantly, felt BEAUTIFUL.

After seeing the final images, I felt proud. Of my body, of me! Christy did such an excellent job of highlighting areas of me that are great and hiding some of the areas I'm not so crazy about. She is talented, professional, and an incredibly fun person to work with. There is no one who can touch her level of skill and professionalism.

Oh and my husband... let's just say he is ONE HAPPY SOLDIER.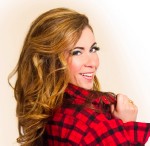 Miss Elizabeth
Emily and I have been best friends for over seven years and before her she deployed to Iraq; we decided that we wanted to have a "girls day" and take some pictures together but we weren't sure what direction we wanted to go with, so we approached Christy with a very general idea and her creativity took over. We spent the day getting ready, talking, laughing, changing outfits, and taking pictures. It was a better "girls day" than we could have imagined!

Christy has the innate ability to befriend anyone she comes into contact with, to make you feel comfortable in your own skin (even if you didn't think it was possible), and is an amazing director when it comes to making you feel comfortable posing for the camera. We changed outfits in the studio's adorably furnished changing room which is a perfect sanctuary - most accurately described like the kind they have in spas. I was in lingerie; I don't even feel comfortable in with the lights off. I was posing; I am most certainly not a model. Yet, somehow, Christy made the experience feel so natural, so fun, and so easy. We spent most of the day laughing, being silly, talking about life issues, "guy" issues, our love for food and wine, and just genuinely enjoying the company of a fabulous group of women.

On top of having one of the most enjoyable "girls days", when we saw the results, we were amazed! Somehow, Christy was able to capture, in EVERY PICTURE, how much fun we had and how comfortable, at ease, and sexy we felt that day. I didn't even know that kind of photography was possible! We are our own worst critics, but rather than worrying and trying to hide my flaws, Christy pointed out my positives and the aspects about my body that are sexy and flattering and the pictures definitely captured that.

A day that was meant to just produce some nice pictures to put in a picture album turned into a day that Emily and I have decided should become an annual tradition: one day spent with women that completely embrace a body's true beauty, enjoying some delicious wine and food, taking amazingly beautiful pictures, and enjoying the company of very unique, talented, and genuine women. Now THAT is the type of "Girls day" I think every woman deserves to experience and I challenge every woman to find out for herself. Sweet Betty Jean - there's no other experience like it!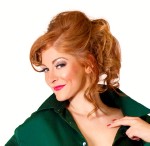 Miss Rebecca
My pinup photo shoot with Christy is an experience that I won't soon forget. From the first email I sent to her expressing interest, to when I left her studio after the session was over, Christy helped me every step of the way.

When it came time for the actual photo shoot, my initial expectations were blown away. The stylists were amazing, the studio was warm and comfortable, and my mind was set at ease with their professionalism. I had a wonderful experience and I thank Christy for making that happen.

Sweet Betty Jean would not be the same without the wonderful and talented Christy Pelland. It may have been my first photo shoot, but it definitely won't be my last!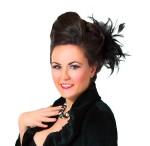 Miss Michelle
Where do I start? My experience with Sweet Betty Jean was impeccable!

When I arrived at Christy's studio I was automatically treated as if I was the special person of the hour. I was given water, wine, appetizers and some of the best tomato soup I've ever had! The studio had such a great ambiance to it, with so many touches to make it feel like home. During my time in the studio with Christy I was more than comfortable, she has such an amazing eye and was such a great director... even with having to reposition me several times, she never seemed a bit frustrated.

She has a captivating personality that automatically makes you feel at home in her presence (which is good when you're half naked in front of her!) I am so appreciative of the hard work she put into my shoot, for her imagination to really see the finished product, and for her friendship. Sweet Betty Jean made my husband's Christmas more than memorable!

Miss Brittany
While my friend and I were at Che'mel salon one day we were shown a black book full of pinup photos that Christy had taken. We were both in awe. With our anniversaries a month apart we decided that it would be the perfect gift to surprise our husbands with. Shortly after, we picked a date and started planning our pinup experience.

When the day of our pinup session finally came, we were really nervous as we both consider oursleves to be modest. We had never met Christy, but when we arrived at her studio she greeted us with hugs and immediately made us feel welcome and at ease. After being pampered by getting our hair and makeup done, Christy helped put our ideas together and showed us how to pose. The whole time she laughed with us and spent as much time as needed to get the poses just right. I was so anxious to get the photos back and when I did, I absolutely loved them all and so did my husband! He was speechless! Initially it was a gift for him, but I found that it was for me too. I got the chance to let loose and feel beautiful and Christy did that for me! Thank You!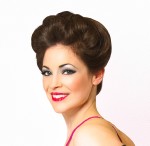 Miss Linda
Inside every woman is a Betty Jean! Who doesn't love dressing up in fun costumes, listening to fun music, and posing for the camera without the fear of someone catching you? My Betty Jean experience allowed me to transform into a vintage fashionista, a sexy vintage golfer, a German beer-maiden, and perfectly poised athlete!

I felt every bit the part and Christy made me feel at ease by showing me how to embrace the femininity of each unique pose and persona. I look at the beautiful photos she created and they truly are pieces of art! I felt empowered by capturing by inner Betty Jean and nothing is sexier to a man than a confident woman!

Miss Kelly
My Best Friend and I did a Sweet Betty Jean shoot as my bachelorette party right before my wedding and it was the most wonderful, fun and relaxing experience. You spend hours playing dress up, drinking wine and getting made up like a movie star. Christy is so welcoming and makes you feel so comfortable and beautiful that I had no problem throwing inhibitions out the window! She knows how to bring out your best features and bring your unique personality to every photo. The finished images were stunning and are a true boost to your self esteem.

I loved every minute of my Sweet Betty Jean experience. Christy Pelland has a true gift for beautiful artistry and the ability to capture any woman's true spirit. Thank You Christy for making this military girl feel feminine and gorgeous! A huge thank you from my husband as well!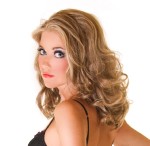 Miss Kayti
All I can say is that my pin up session was amazing for millions of reasons! Thank you so much to the always fabulous Christy Pelland! This woman is outstanding! I did the pin up shoot as a wedding gift to my husband and was SOOOOO nervous! However, after arriving at the beautiful and cozy studio for my session and getting to know Ms. Pelland, I knew there was no reason to be nervous and I was about to have the time of my life!

Let's all be honest, being in your undies in front of a camera is scary! Not with Christy Pelland though! This woman makes everyone feel as though the two of you are best friends who go way back and are just having fun! Her laugh is contagious and her tips put you at ease!

Oh and we can't forget her amazing skills on the computer editing either; she knows how to make any woman look amazing! The Sweet Betty Jean session was so relaxing yet amazingly fun. The studio is gorgeous and makes you relax and feel right at home, and the stylist team and Christy know just how to make all your dreams come true!

Thanks so much Christy! I can't wait for my next one!

Miss Karissa
Christy and her team were outstanding! A girlfriend invited me to join her for the Girls Nite Out package and with some hesitation, I agreed. Neither one of us knew what to truly expect. In fact, I brought just a few items and was not that prepared. It didn't matter, with the creativity, professionalism, and passion Christy and her team had, I just needed confidence...which they also provided.

From the make-up artist, the hairstylist, to Christy, they each made us feel beautiful, and at home right away. The delicious wine and food didn't hurt either. My friend and I had a blast! And I LOVE my pics. I'm so glad I did this. Something to appreciate years down the road. In fact, it was so fun, and my husband loved so much, I did it again! If I still lived in Washington I would make it an annual tradition...thanks you, Sweet Betty Jean!

Miss Marya
I had a phenomenal experience with Sweet Betty Jean. I won the package as a fundraiser prize. It is the kind of gift I always thought my husband would enjoy but knowing myself I probably wouldn't have made it happen on my own. I am so glad I had the opportunity not just for him but for myself!

The final pictures turned out just amazing. I came in very anxious and under prepared. Christy made my feel very comfortable and was positively encouraging about my self doubt. Had it not been a prize I know I would have waited until I had the perfect figure, meaning it never would have happened. Christy and the hair and make-up artist did such an amazing job. I think the bathing suit pictures of myself look amazing. I never thought I'd see the day. I'm so glad to have had the experience and the photos! Thanks!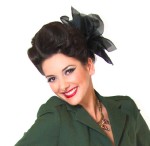 Miss Selena
Who wouldn't want to feel like a glamorous movie star for a day?

With a Sweet Betty Jean pin up session you will feel like a true classic beauty. From the personalized styling to the end result, Christy Pelland makes sure to make your personality shine through in the photos.

At first, I was a little nervous for the photo shoot. After all, I have never modeled before! Christy made me feel so comfortable and relaxed, guiding me with each pose. I am ecstatic with the entire experience and would recommend Sweet Betty Jean to every woman!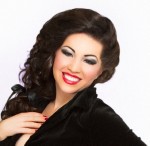 Miss Jessika
I originally decided to take Sweet Betty Jean photos for my husband-to-be as his wedding gift. He drooled over the images, but I have to admit the experience was probably more benefical for me. The entire experience from rounding up some cute vintage outfits and investing in some classic lingerie pieces, bringing some fun props, and getting my bouffant hair and dramatic makeup done by the Sweet Betty Jean stylist made me feel like a celebrity.

I've seen many of the photos on the website of skinny girls with "perfect" bodies and was a little worried, knowing mine wouldn't turn out the same because of the curves I was blessed with, but the whole idea is to embrace who YOU are and to feature your assets and what makes you feel sexy. Christy is able to use the props and outfits that you bring, combined with some fun and gorgeous shoes and jewelry that she has on hand, and pose your body type in the most flattering positions for you.

Christy has a true gift of making people feel really comfortable, whether that means guiding them to difficult poses or her professionalism when you are stripped down to your skivvies. Christy's creativity with the props that you bring in, her eye for detail, and her skill for touchups make truly beautiful, classic images and an experience that you'll remember for the rest of your life.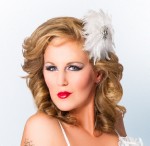 Miss Nicole
I love everything about my Sweet Betty Jean Pin-up Experience! Christy Pelland is an amazing photographer and stylist!

When your experience begins, the sexy, fun outfits and shoes are only one step in becoming The Pin-up. It becomes REAL after the amazing hair and make-up that the stylist spends 2 hours to create. When you look in the mirror for the first time all dresses up - it's an amazing moment of feeling beautiful and fierce!

I'm sure every woman is a little nervous to start, but Christy is actively posing with you, guiding your body into its most attractive looks. You always feel comfortable. The studio is so warm and charming, as the session progresses, so does your confidence!

My Pin-up looks were all with very sexy lingerie, Christy really understood my vision of tasteful nudity. As the evening continues, you start to feel more bold and confident in your body, after an hour you start to understand the poses, and you never want to stop. My pictures are amazing, beautiful, and true Pin-up photos! I love having the Little Black Book to show others! For the rest of my life I have these amazing pictures, I am so grateful I met Christy!

Thank you so much Christy! You have truly created the Sweet Betty Jean experience for all women to enjoy!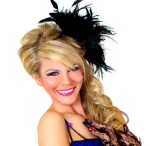 Miss Lauren
Sweet Betty Jean simply classic! The pictures speak for themselves. I strongly encourage every woman to experience Sweet Betty Jean! It was an experience I will never forget and I have the most beautiful and sexy pictures to prove it.

I remember being so nervous going into the shoot; the thought of shooting in lingerie with all my insecurities exposed made me feel extremely vulnerable. The second I walked into the studio all my anxieties were gone. The studio was the most cute, feminine, sexy, and relaxing space. From the wine to the music, to hair pieces and accessories, there is not a small detail missing.

Most importantly the best part of this shoot was the photographer. Christy has the most comforting and inviting way about her with an infectious laugh, which was extremely important to me with such an intimate shoot. I was so worried about not knowing how to pose, but I did not have to think about a thing. She showed me exactly how to pose, where to put what, what to bend, twist, and tweak. Christy did all the work and I just got to listen, relax, and enjoy. I could not have been more thrilled with my pictures. It was so empowering to see my body as a work of art, with all my best features emphasized.

None of this would have been possible if it wasn't for Christy's amazing talent and creativity. I can't thank her enough for the priceless pictures I received and I'm sure my fiancé will say the same once he receives his "Little Black Book" on our wedding day!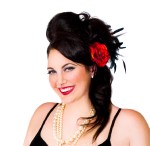 Miss Steph
Christy Pelland's work is one of a kind. You will not find pinup work like hers. She has an eye for detail, she knows what outfits and positions will flatter and work best for your individual shoot. It's truly art. I'm the curvy girl, and she made me feel confident even when I wasn't so sure of myself!

I started out not knowing what to expect really, and she loosened me up and it just happened. Anyone who's considering it, needs to just take a leap of faith. Every single woman needs to feel sexy and confident and Christy knows how to bring it out of us. It's a one of a kind experience, and unlike any photo you'll ever have done of you! By the time you leave, you'll be feelin' your inner sex kitten!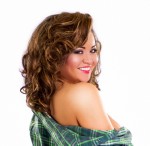 Miss Kristy
I loved everything! And so did my husband. The whole experience was so much fun. I'd totally do it all over again. The finished images were absolutely wonderful, and such a confidence booster.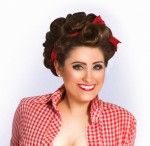 Miss Lisette
The pictures turned out amazing and I smile every time I look at them. Thank you for everything! You are very talented and keep it up!